Latest Altaro Hyper-V eBook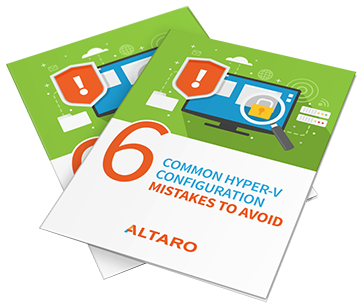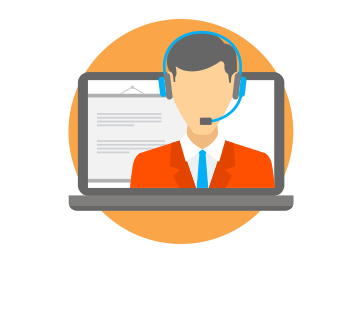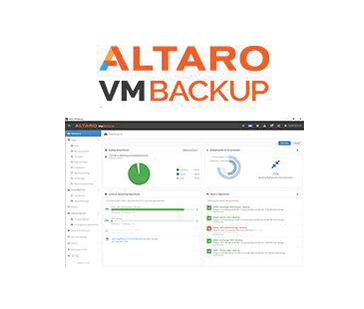 1

A real-world performance benchmarking of the Spectre and Meltdown patches on Hyper-V Hosts. Includes overall discussion of the issue and best practices

0

Discover Hyper-V's tools for resizing virtual hard disks. Learn the conditions for resizing a virtual hard disk while its virtual machine is online.

7

A conceptual coverage of Hyper-V network concepts. Use this guide if you are new to Hyper-V networking and want to avoid common pitfalls.

0

Was 2017 the year of the container? Will the cloud finally take over all our lives in 2018? We review the last 12 months in Hyper-V plus look ahead to…

1

Learn how to setup, configure, and use PNP4Nagios to track and graph performance data for your Hyper-V hosts and virtual machines

1

Free PowerShell script that identifies inconsistencies in the distribution of files on a virtual machine. Includes guide to use and associated parameters

0

How to use Hyper-V's device naming feature which allows your Windows 10 and Windows Server 2016 guests to identify the name of their virtual adapter

1

Learn all about the new Windows Server Semi-Annual Channel release option and evaluate how it will affect your deployment plans

0

SVC Awards 2017 Backup and Recovery/Archive Product of the Year: Altaro VM Backup. Thank you to everyone who voted for us!

0

Get a quick start in configuring networking on a new Hyper-V host. Several scripts are included with appropriate presets for different uses.

Your "go to" destination for Microsoft Hyper-V

We know that managing Hyper-V can be difficult, especially in more complex environments. As such, we've gathered the knowledge from our authors and put together several different resources to make your day-to-day administration of Hyper-V easier and more time effective. Whatever medium suits your learning style best, we've got it! Need bite sized chunks? Check out our blog posts. Need something more in-depth? We have a number of Hyper-V eBooks available. Do you do better with a video medium? Be sure to review our list of Hyper-V webinars! We do them monthly and always bring in the top talent in the industry to give you the best information and best practices.

Ultimately, IT is about community. With as fast as the industry changes, we feel mind-share is more important than anything. It is our goal to give you the knowledge to handle your day-to-day challenges with Hyper-V, to keep you apprised of all the great features the platform has to offer, and how best to use them.

We hope you enjoy your time here!