We've just released a ground-breaking new online tool that makes it easy to monitor and manage all your Altaro VM Backup virtual machine backups across multiple servers, offices and locations from a single pane of glass.
We call it the Cloud Management Console (CMC for short).
The new CMC is licensed under a new edition of Altaro VM Backup: Unlimited Plus.
Here's what makes the CMC a great tool for IT admins:
1) Monitor multiple installations or sites at once
The Cloud Management Console is accessible through a web portal, and allows its users to monitor VM backups remotely, without the need to set up a VPN, or be on-site.
With the CMC you can:
Monitor VM backup health (local and offsite), missed schedules, and verification
Register multiple Altaro VM Backup installations across multiple hosts
2) Manage your Backups/Restores
You can start backups and restore your VMs from anywhere, thanks to the CMC directly interfacing with your installations. You can:
Configure backup locations, including Offsite locations
Set up backup schedules and retention policies, and create and apply templates that can be assigned to multiple VMs (across different hosts) in one click
Initiate backups, offsite copies, restore jobs and more!
Interested in trying out the Cloud Management Console?
Get more information here: Altaro VM Backup Cloud Management Console
Are you an existing user of Altaro VM Backup?
You can get a trial until 31st May of the CMC here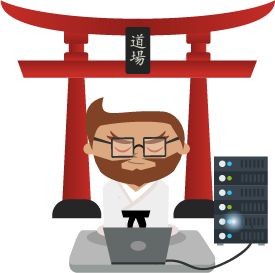 Not a DOJO Member yet?
Join thousands of other IT pros and receive a weekly roundup email with the latest content & updates!